Forging Ahead with Determination for Past Thirty Years ·Setting Sail for New Journey to Come
On 28th December 2019, the thanksgiving-themed CBWEE 30th Anniversary Activities were punctually held and successfully completed.
On this ceremony, all attendants including leaders, distinguished guests, clients, partners and CBWEE staff made their toast to CBWEE 30th Anniversary and showed blessings for better future.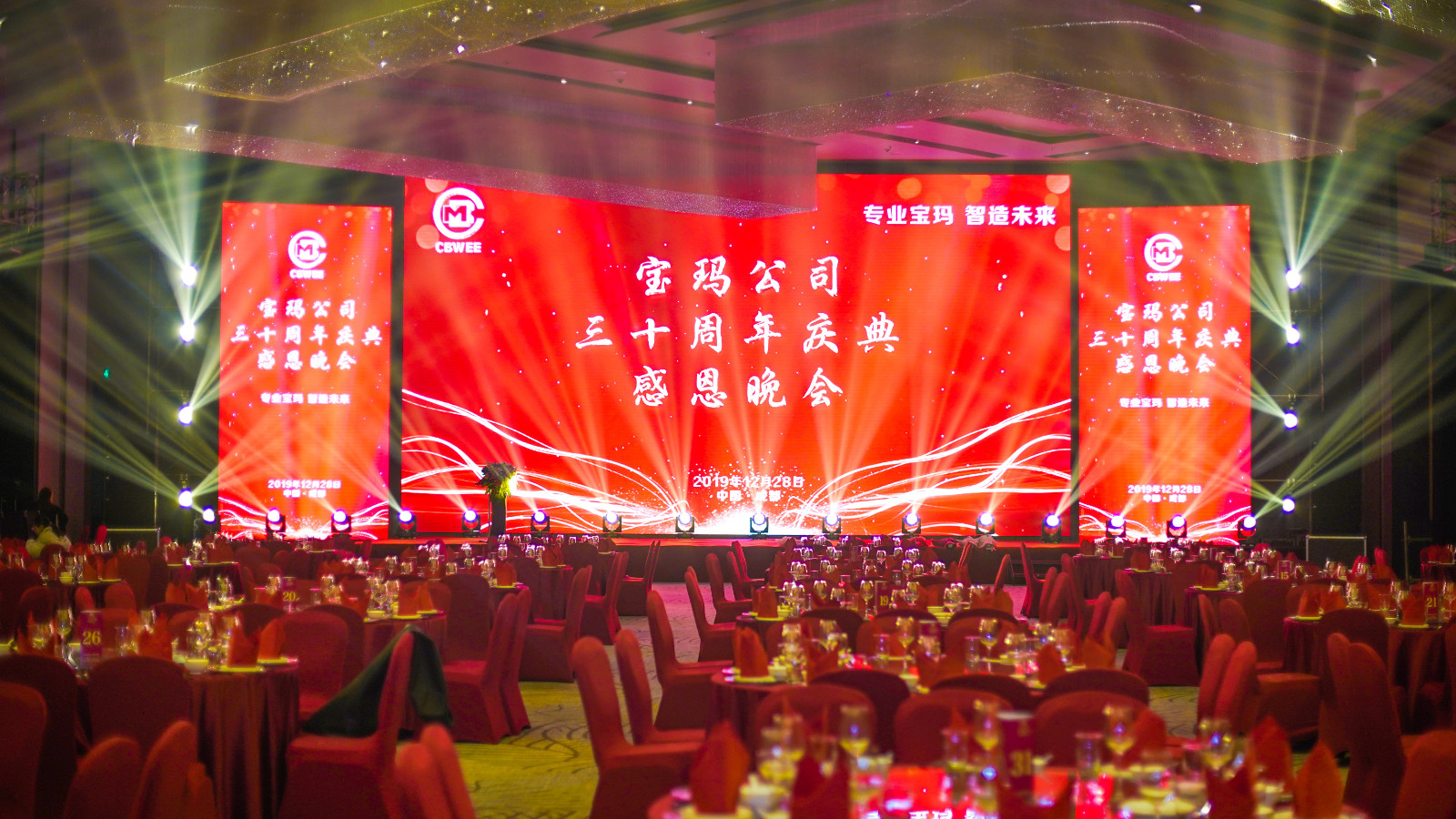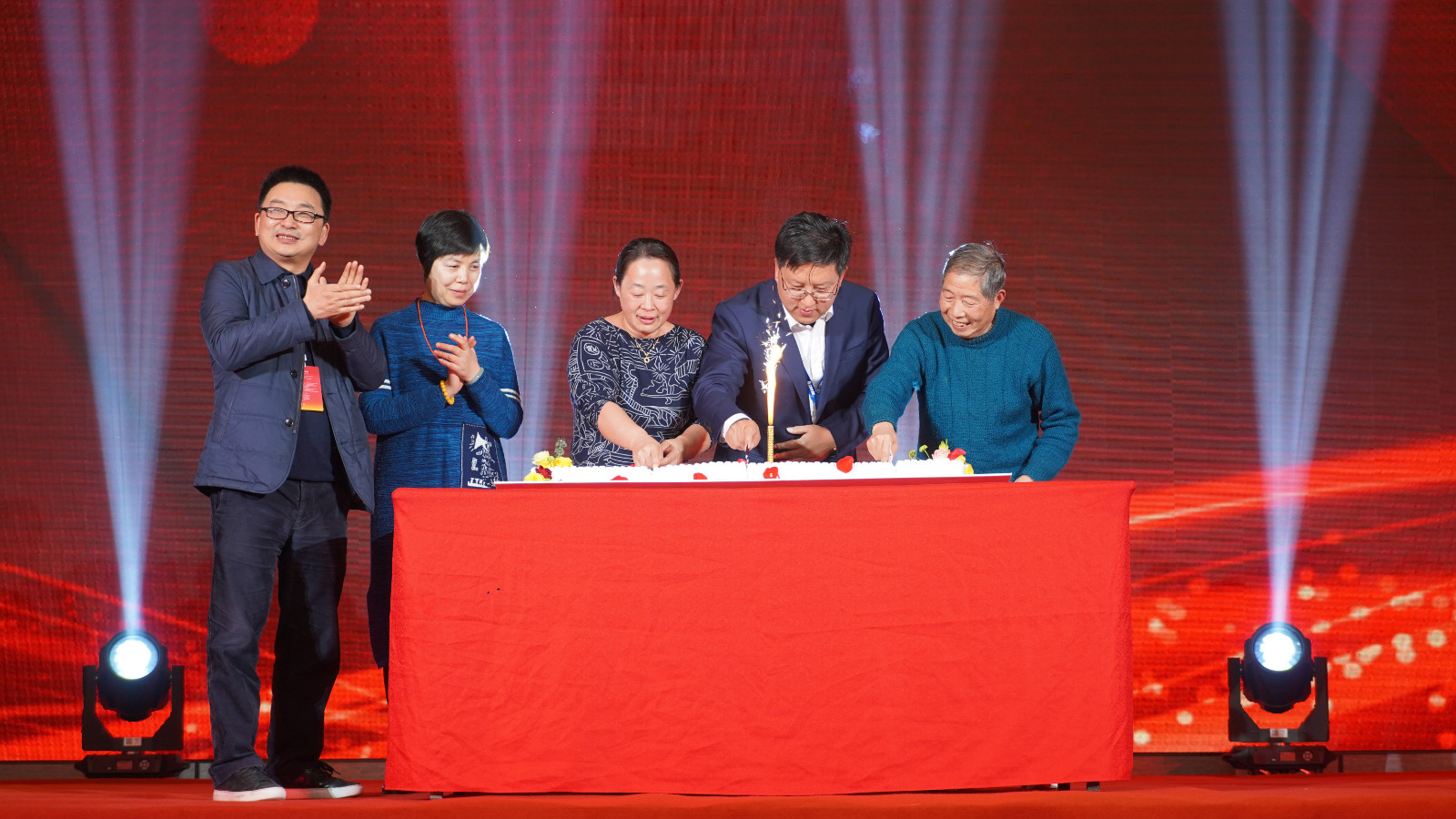 There would be no CBWEE achievements if there were neither clients' trusts or supports, partners' assistances nor staff's dedications. Therefore CBWEE has to thank all of them and set sail for next heights to show the gratitude.
During the banquet, lots of faces we are familiar with were on the screen. They insist on their positions in CBWEE for more than 20 years and devote their youth and wisdom to the beloved CBWEE, from black-haired to white-haired and from green to skillful. They are the witnesses of CBWEE development and vice versa. Hence at this very moment, flowers and applauses would be the best praises for them.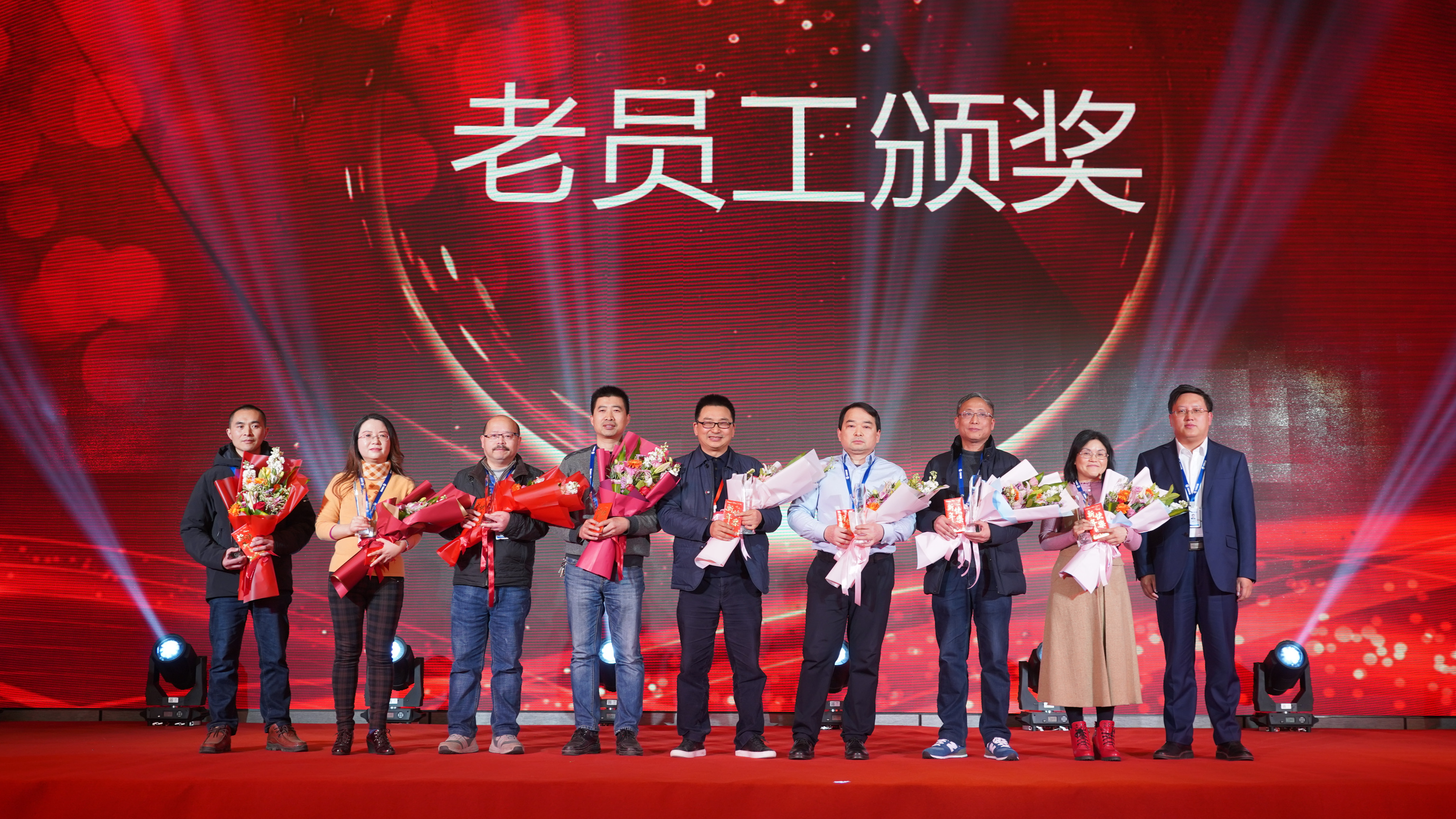 Lots of clients and partners were invited there for celebration of CBWEE 30th anniversary and for gratitude of long-term cooperation. We made toasts to and communicated with each other for the past and the opportunities to come.
The 2019 CBWEE Suppliers Conference is one of the activities, which on one hand enhances cooperation with long-term suppliers and introduces CBWEE to more potential suppliers on the other hand. It aims to set a superior supply chain for mutual development and eventually reach the win-win goal.
The Digital Innovation Forum on Automotive Manufacturing Industry is a platform CBWEE created for other automotive enterprises for mutual communications and studies.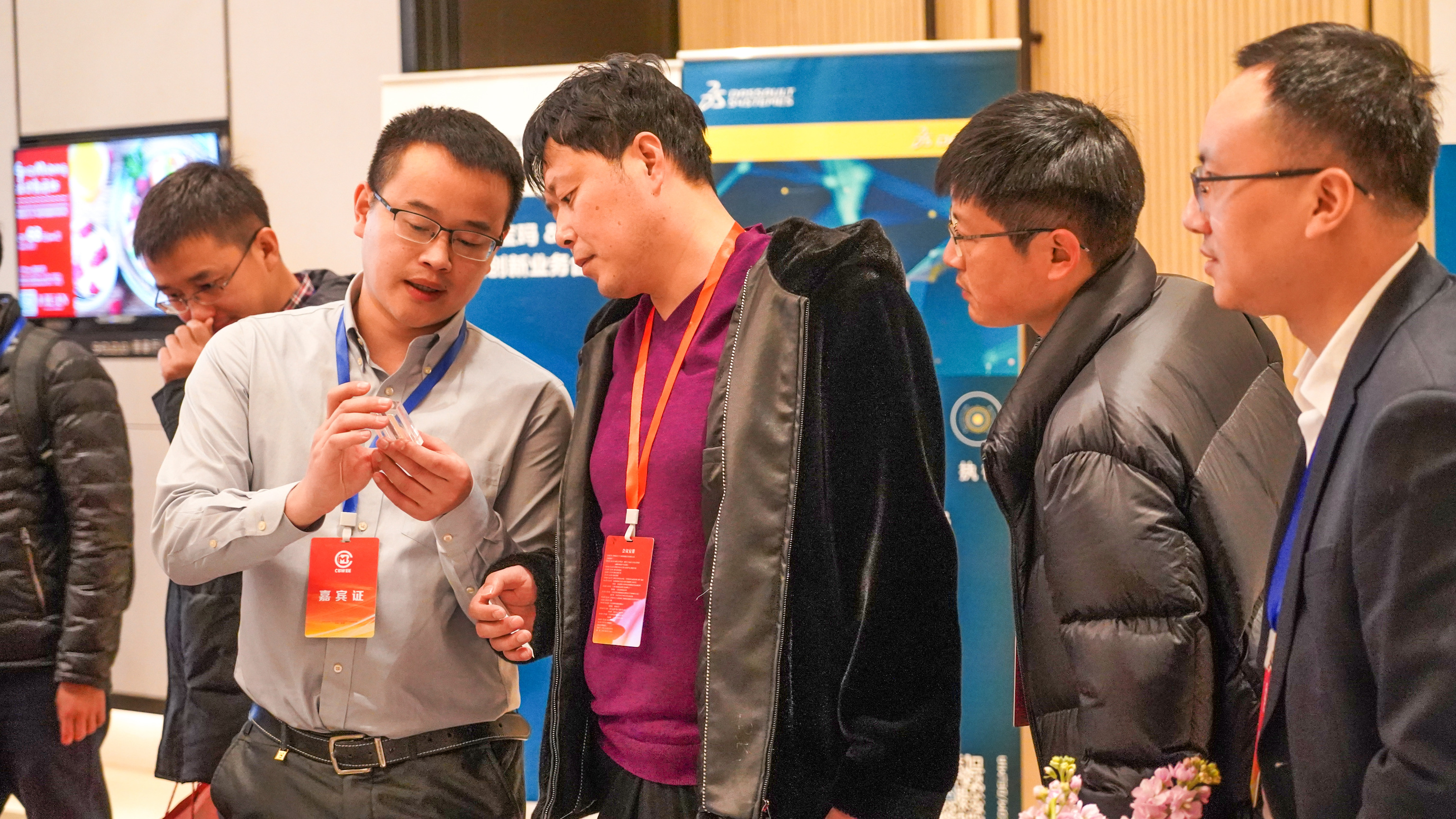 Besides, leaders from Dalian Yaming, FESTO, KUKA and Dassault Systemes as well as teachers from Sichuan University (SCU) and University of Electronic Science and Technology of China (UESTC) were invited at the Forum for lectures about intelligent manufacturing and digital restructuring. This allows participants to discuss the way automotive enterprises could follow to digitally restructure and the balance among manufacturing, study and research.
In the end of 2019, the cooperation between CBWEE and Dassault Systemes in respect of innovative intelligent manufacturing was officially started with witnesses from hundreds of participants. This is a great joy for both of us.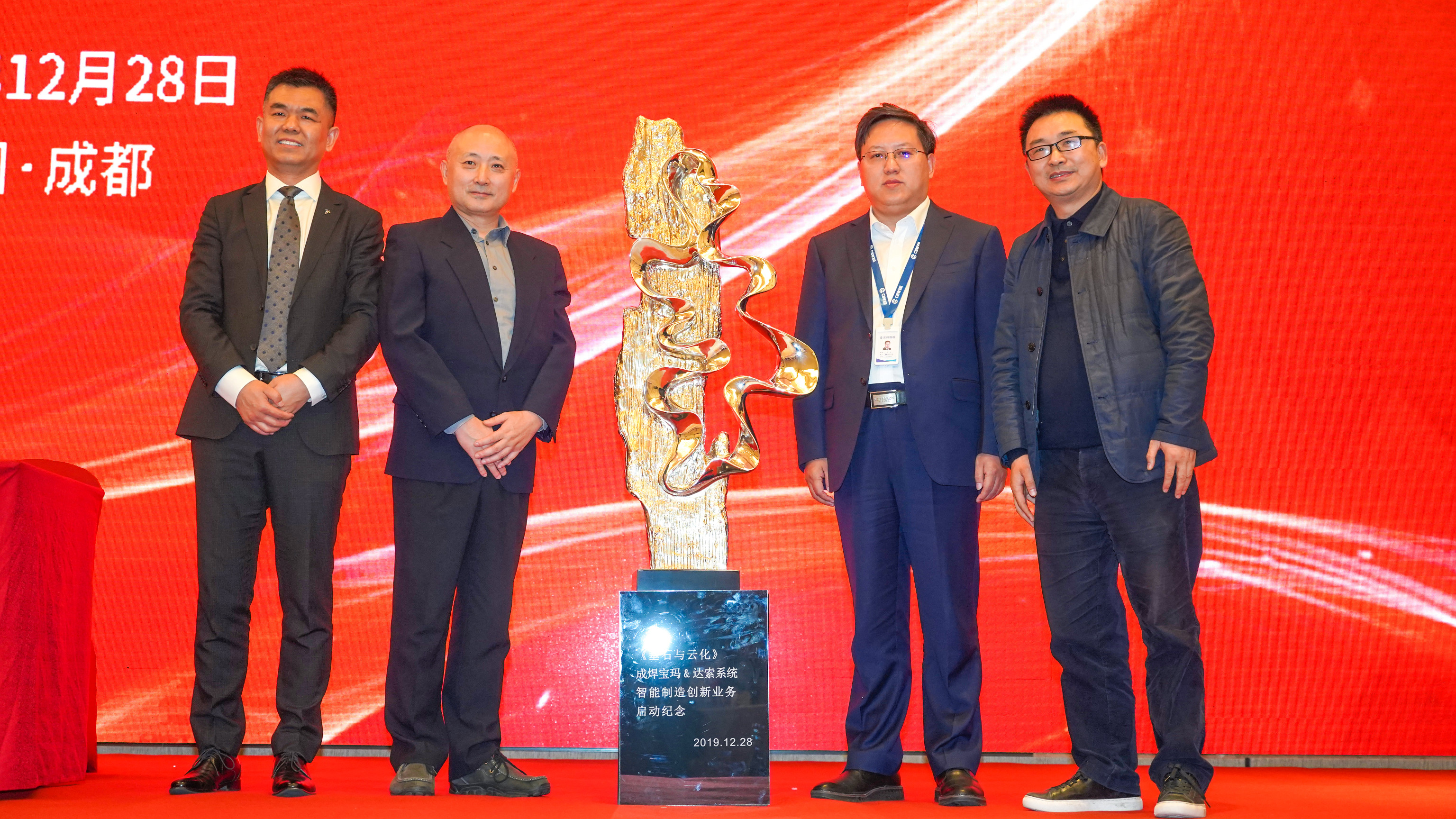 The coming 2020 has to be a year full of opportunities and challenges! CBWEE's past, present and future is indispensable to everyone who supports and cares! Forging ahead with determination for past 30 years and setting sail for new journey to come! We sincerely bless CBWEE with good achievements and better future! Thank you for being there all the way!